On the surface leasing retail shops may seem like a simple process- but sometimes poor decisions about retail leasing and shopping plaza leasing can lead to underperformance and low profitability. At FastTrakU we are experts in negotiating and choosing retail leasing and can help you make wise choices about leasing retail tenancies to ensure maximum profitability and performance.

---

1 / 3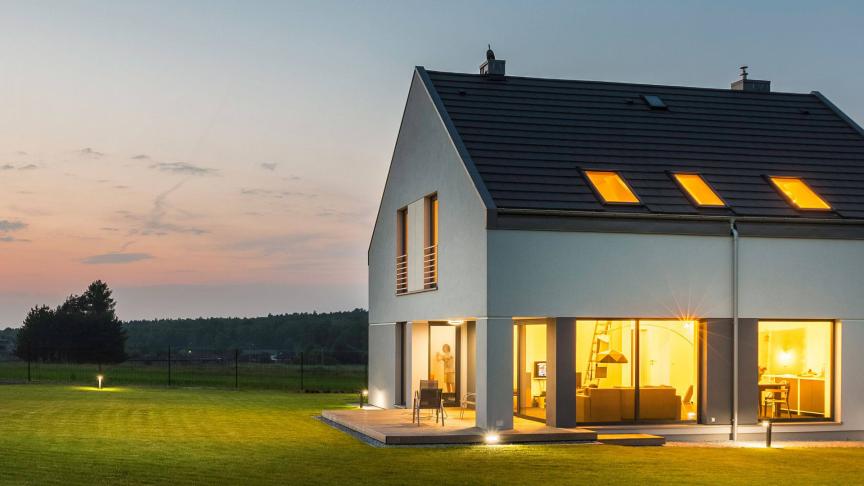 About Us
---
---
FASTTRAKU is an independent Retail Leasing Consultancy Specialist.
Our team is comprised of former:
Retail Shop Managers
General Managers Department Stores
Shopping Centre Managers
Property Managers
Leasing Executives
Project Managers
Marketing Managers
Our team has visited every significant shopping centre in Australia and New Zealand.
We understand retail and are not just theoretical number crunchers.
The easiest way to find property
Why Choose us?
---
---
Lease and Shopping Centre Negotiations getting you down? Trust FastTrakU - the retail property and management specialists..
FastTrakU specialises in assisting retailers achieve their retail leasing or shopping centre leasing objectives, be it incrementally, expanding state by state or nationally. Whatever your retail property and management needs ... We can help you! Affordable and profitable retail outlets- negotiating rents and specifications is our speciality!
I highly recommend George Bocska's services. He was recommended to us by another tenant in our building. We were a little apprehensive about spending money on lease negotiations because it was something we thought we could do ourselves. But it was well worth it! George negotiated excellent terms for our lease. George was always patient, polite and thorough. He made the process very easy for us and most of the negotiation happened when we were away travelling. Through George's support and guidance we moved the practice to a new location and this resulted in over 50% growth in our practice the year after the move. We would not be where we are today without the input of George Bocska. We will continue to use his services in the future.

George Bocska. George is a very good and attentive listener, He has an understanding of the complexities of our industry ie. Staffing costs, inventory investment, set—up costs, insurances, competition and shrinking margins. He has a good understanding of the way Leasing Execs. think, operate and their strategies. He can build compelling arguments and can present in a methodical and structured way and stays focused on the end result. He is a seasoned campaigner and a good representative to have to present your case, he is detached, calm and focused and removes all the emotion as his argument is armed with all the facts and statistics. George communicates well with updates and briefs Via Email and Phone and follows up on any loose ends. Director. Matthews Jewellers Pty. Ltd. 0418 212 097

I met George by chance. My feeling conveyed a message to me via conversation, we can do something together: Through contacts, George was a person of delicate, humorous, polite,flexible thinking. I felt comfortable with him. He was always fast responding whenever I raised my concerns in the process of deal. George always selflessly contributed his experience and ideas to share with me, support me. Without George's assistance, I couldn't succeed. Thanks George with my heart to secure a favorable site for me. It is worthwhile to put trust on his shoulders. I am more happy to do more deals with him.

We would like to write a testimonial for George Bocska of FastTrakU. George was recommended to us by a business acquaintance who unfortunately, had been caught up in a particularly bad lease. After George had become involved in the negotiations, he was able to renegotiate the existing lease on considerably better terms. What George did interested me greatly and so my wife and l organised an initial meeting with him. Having already been in a small "stand alone" business for 20+ years and having previously negotiated 4 leases ourselves, we were not expecting to engage his services but were happy to hear what he had to say. Meeting with George, however, was probably the best business decision we have made in 20 years.The experience, knowledge, contacts, facts and figures George brought to the table were invaluable.He saw potential in our business which was untapped and guided us through the maze of dealing with large shopping centre management and in particular the giants of retail leasing "Westfield". Initially, George organised a meeting for us with his contact at Westfield Carindale. Being small operators, we would never have considered taking such a huge step into such a massive shopping centre. And, in fact, we believe we would never have even got a foot in the door, without George's intervention. George's contact at Westfield Carindale had such faith in him and his opinions, that he was happy to look at our business as a possibility for their new revamped shopping centre. We are now successfully trading in Westfield Carindale under terms which we are very happy with.Without George's skills, efforts and hard work, none of this would have been even remotely possible. WESTFIELD CARINDALE SHOPPING CENTRE LEVEL 1 SHOP 2064A 1151 CREEK ROAD CARINDALE BRISBANE QUEENSLAND 4152 AUSTRALIA WWW. ROCKAWAY.COM.AU

31" January 2013 George Bocska, quite simply is our knight in shining armour. George was recommended to us when after 15 years of leasing the same premises suddenly the rules changed and it felt like our landlord was doing everything in their power to bully us with a "take it or leave it" approach. George totally understood our issues, and recommended a plan of action. At every roadblock (and there were many) his determination would take over and we would change course. Finally I felt like someone was on our side, which vary rarely happens when you run a small business. More than once when emotions took over I was ready 'to just give up and walk away, or roll over and accept the unfair terms that were being offered but George never faltered in his beliefs and fought on. George managed to not only renegotiate our lease on better terms, and remove some of the nasties, but also turned a standard rent increase into a substantially lower base rent. I cannot recommend George highly enough, his expertise not only saved us money over the term of the lec5-3, but also ensured that no "hidden nasties" were overlooked. There is no doubt our business would not be trading as it is today without George's professionalism, vision, optimism, and at stressful times much needed sense of humour.

"I would like to thank George from Fasttraku for his expertise in securing a new Lease contract for my business. I believe just having Fasttraku associated with the negotiations helped to secure a favourable deal. George was great to work with, listening to my needs along the way. He took care of all negotiations and explained aspects of the Industry I knew little about. His knowledge of the Industry and its workings was fantastic. I would recommend Fasttraku to anyone looking for a better deal, thanks George"

"We engaged FastTrak U to help us renew our lease with a major shopping centre after experiencing some difficulties with the lease negotiations. FastTrak U was able to bring the negotiations back on track from a near hopeless position, and secure a lease for Wax Factor on much better terms than expected . Without FastTrak U's involvement Wax Factor would have certainly had to relocate it's premises at considerable unnecessary expense. I am sure if we had engaged FastTrak U at the beginning of our lease negotiation an even better outcome would have been achieved. We have found FastTrak U to be very experienced and professional in their approach and we can highly recommend their services to other businesses."

"Just spoke with Kent and Martyn Saunders from Southern Man # 136989 (Surf shop in Ulladulla NSW south coast). I took the initial call from them on Tenancy and advised them to consider George as a professional negotiator on their behalf. They advise that they have saved approximately $80-100K over the life of their lease as a result of George's expert advice and representation. They also have headed my advice on personal guarantees and legal structure and have had great success in limiting their liability. They are very happy to be part of a tenancy story, and would be happy to give a strong reference on George Bocska and the ARA Tenancy services. A great success story."

"For some time our business operated under a lease that was not working for us. Yearly rent increases over the past fifteen years resulted in us paying over and above market rates for a business operating in similar sized premises. This combined with the GFC and overall downturn in the retail trading environment was impacting significantly upon our business. Added to this was the deterioration in our relationship with the Shopping Centre management. Within a short period of engaging FastTrak U Group, dialogue was established at a senior level. George was able to communicate unbiased professional advice and demonstrate our need for assistance. The outcome achieved was most positive and above what I would have been able to negotiate as an individual. I have no hesitation in recommending the services of FastTrak U Group Pty Limited."